To recognize a Lithops, one must carefully observe (and sometimes with a magnifying glass!), two essential morphological characteristics: the profile of the plant and the drawings on the apex.
The combination of the shape of the body, the shape of the lobes and the type of fissure makes it possible to distinguish six main types of profile :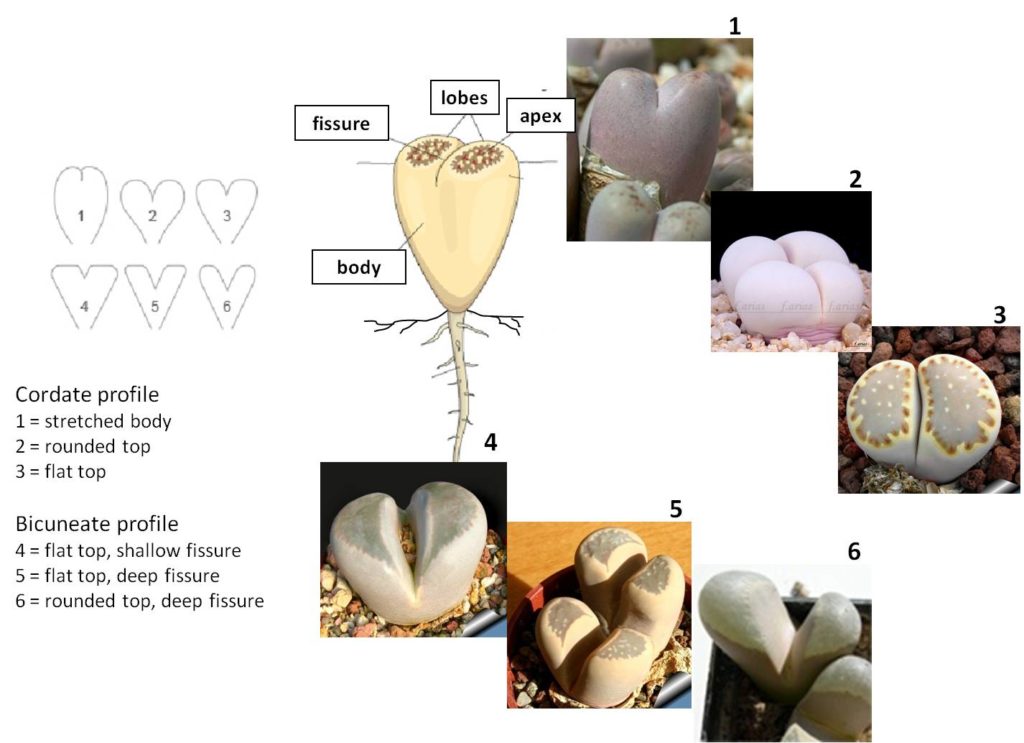 The drawings left by the imprint of the windows (margins, islands, peninsulas or channels) and the presence of red lines and / or points can then refine the diagnosis.
To make the description more accessible, a wide open window is described as a lake more or less dotted with more or less wide islands. When the window narrows, it is assimilated to a network of more or less wide channels, until forming a simple network of more or less continuous lines.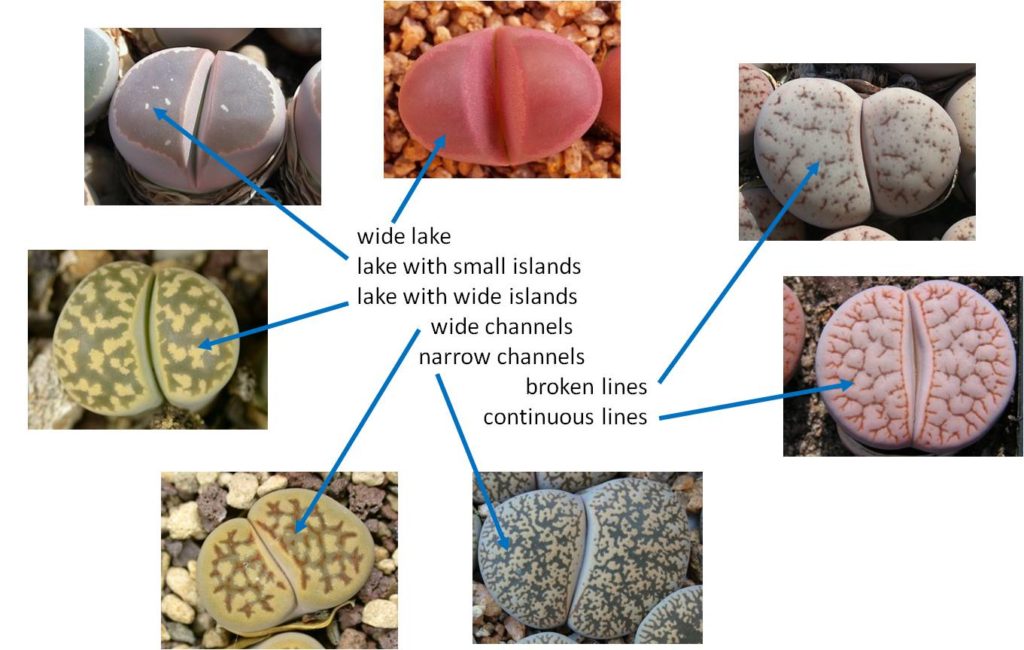 Often a cloud of points is superimposed. It is important to observe the shape, density and color of these points.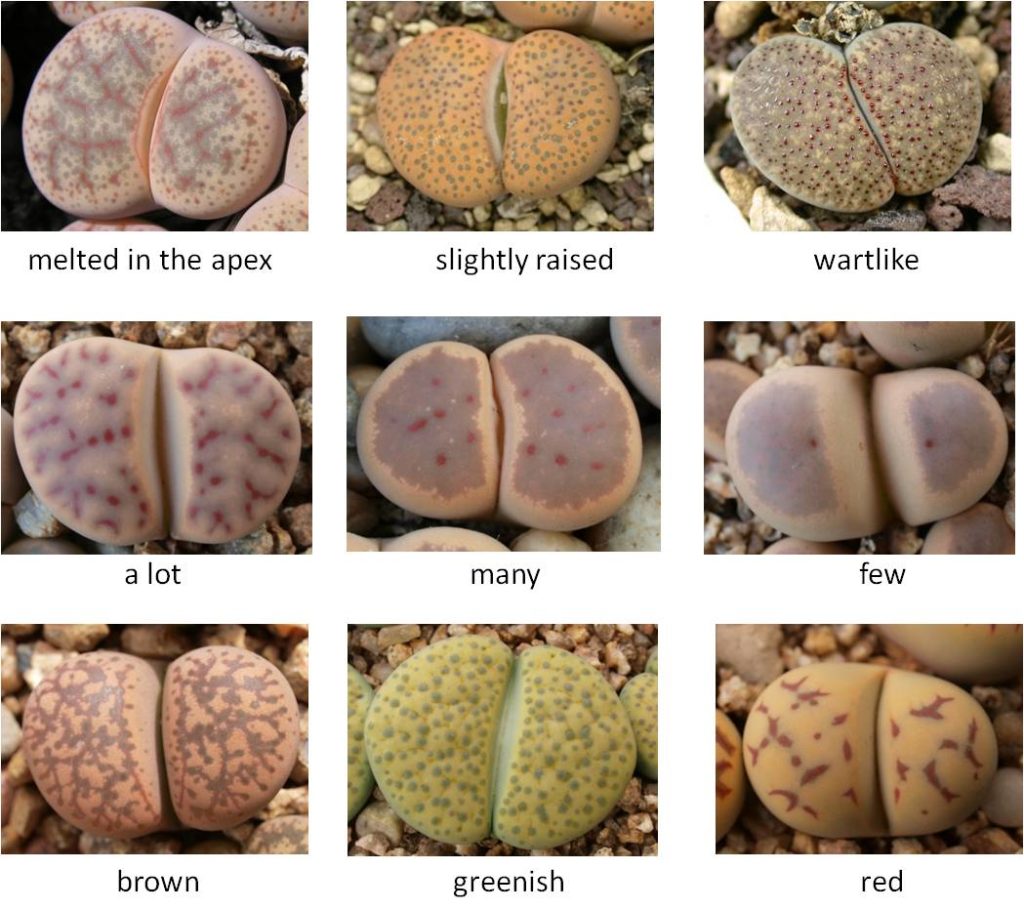 Finally, the size of the plant at the adult stage is the last discriminating criterion, even if the cultivation conditions significantly influence it. Size is splitted into four classes, the values mentionned in mm corresponding to adult plants grown in a mineral substrate without fertilizer.

There are 37 species of Lithops.
Here are some simple keys to start recognizing them. They are based on the size and profile of the plant and the drawings printed on the upper surface of both leaves. Some photos illustrate the variability within the proposed criteria.
To understand the vocabulary carefully look at the description keys detailed at the top of this page.
To access a precise description (in French), consult the encyclopedia of the Cactus Francophone.
size and profile: tiny (<1.5 cm), top slightly convex, narrow fissure drawing: wide lake beige or gray more or less sprinkled with islets
size and profile: very large (3-4 cm), top slightly convex, narrow fissure
drawing: a brown central lake and a network of rivers flowing outwards
size and profile: medium (2-2.5 cm), top slightly convex, shallow fissure
drawing: a bumpy, shiny relief, crisscrossed with often discontinuous red rivers
size and profile: small (1.5-2 cm), top convex, deep fissure
drawing: a dark brown lake more or less fragmented and bordered by many brown dots
size and profile: medium (2-2.5 cm), top convex, deep fissure
drawing: brown to purple wide lake 
more or less sprinkled with islets
size and profile: small (1.5-2 cm), top convex, shallow fissure
drawing: few to many red dots on a purple lake more or less fragmented on a beige to pink background
size and profile: small (1.5-2 cm), top convex, deep fissure
drawing: wide green or pink lake sprinkled with sandbars
size and profile: small (1.5-2 cm), top convex, shallow fissure
drawing: 
red lines on wide gray channels looking like ideograms on beige background